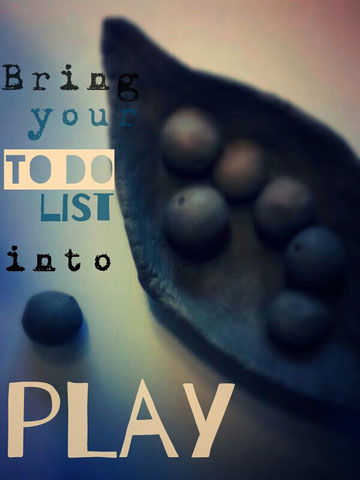 One cool thing about long-term relations is that it is they are build day by day. One hard thing about long-term change is that we won't see any outcome until the critical mass of will start the ball rolling.
When you cannot (yet!) see the results of your efforts, help yourself seeing that you are doing well.
Have a seven bullet-points reminder for your daily practice. Take a bead out of the bowl once it is done. If you had missed a day, the reminder of what is on your plate be right there by the end of the week.
Try this small celebration and see if this playful (3D!) reminder will  help you feel rewarded.